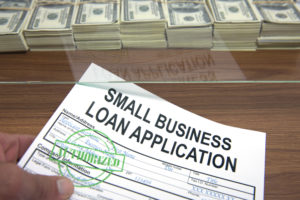 There's no question that a strong relationship with your business lender is essential to doing business. Finding a lender that is right for you can be challenging and will involve more than just driving up to the closest bank, but the end result will be well worth it. If you're looking at lenders, please keep the following in mind:
Check Out Their Better Business Rating: Make sure the lender is FDIC-insured and doesn't have any complaints made against it from its customers.  You can also perform online research or ask other entrepreneurs, you know who have worked with that particular lender.
Ask about Their Underwriting and Approval Process: Your lender will have some qualification requirements for approval, but some are more flexible than others. Ask about how loan decisions are made to see whether or not your business would be a good fit.
Compare Lenders: You might find the best lender on your first try. However, it doesn't hurt to consult with a few others and compare to see who has the best interest rate, financing terms, and repayment options. You should also look at factors like customer service and branch location to see if you would like to have a long-term relationship with them.
As the CEO of Noah Bank, Edward E. Shin and his team, work hard to ensure small business owners are satisfied with their products and customer service. If you are considering a new business lender, please know that Noah Bank is an SBA Preferred Lender and Member FDIC. Noah Bank and its lenders have experience providing small business owners with loan products that feature affordable rates and flexible financing options.
Do you have a loan with a higher rate? Consider refinancing with Noah Bank to get a rate you can afford. Noah Bank specializes in SBA Lending to small businesses and can provide your business with the financing and ongoing services you need to succeed. Visit www.noahbank.com today to learn more.