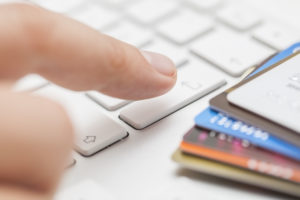 Are you a business owner who is looking to secure funding? You will need to apply for a business loan, and one of the most important factors in a financial institution's decision-making process will be the business credit score. A good score (680 or above) will increase the chances that you will get approved and approved at a good rate. A poor score will have the opposite effect. With this in mind, Edward Shin, CEO of Noah Bank, wanted to offer several points to consider before you file the paperwork to get a loan:
Incorporate your company or form an LLC: Experian, a credit reporting agency, recommends that you do this in order to establish your business as a separate entity. Your business should be publicly validated, and you should obtain a Federal Employee Identification Number. Your lender will want to see that your business is separate from you.
Keep Your Personal Credit Score High: Did you know that for businesses under 20 employees, a lender will look at both the business credit score and the personal credit score of the owner? There is a myriad of reasons why you would want to stay on top of your credit, and this is certainly one of them. Order a credit report to make sure everything looks normal as mistakes can happen.
Apply for a Business Credit Card First: If you don't have a strong history of credit, you may want to consider applying for a business credit card before you apply for a loan or line of credit. A business credit card has an easier approval process, and you will have the opportunity to build your credit up, so your score improves. Make sure to pay it on-time and don't max it out.
Want to learn more about business loans? Consider going to a Noah Bank branch in-person to speak with a loan specialist about your situation.
*All loans are subject to credit approval.